University of Hertfordshire
Overview
The university is based largely in Hatfield, Hertfordshire. Its antecedent institution, Hatfield Technical College, was founded in 1952 and was identified as one of 25 Colleges of Technology in the United Kingdom in 1959.  In 1992, Hatfield Polytechnic was granted university status by the British government and subsequently renamed University of Hertfordshire. From the time it was awarded university status, Hertfordshire's enrolment has steadily increased. As of 2013, it has 25,130 students and 2,358 staff, 812 of which are academic members of staff. It has more than 5,200 international students and a global network of more than 160,000 alumni.
Why choose University of Hertfordshire?
Get involved
You can become part of your campus community again – and help support the students following in your footsteps.
There are a variety of ways that you can give back, and you can choose the way that best fits your lifestyle and circumstances.
Supporting students: the Alumni Insight Network
This new scheme allows you to share your experiences and knowledge, to help our students and recent graduates get onto the career ladder.
You can be part of the Alumni Insight Network by:
providing work experience, internship opportunities or employment at your company
speaking at a careers event as part of a panel or leading a workshop on how you got into your particular role, sector or field
acting as a mentor to budding entrepreneurs
being a case study on our website
Courses
Choose from over 800 undergraduate, postgraduate, CPD, online distance learning and short courses followings are categories of courses.
Foundation degrees
Undergraduate courses
Postgraduate courses
Research degrees
Short courses
Online distance learning courses
Joint Honours
How to apply
The deadline for new applications for the September 2015 intake is Friday 14 August 2015.
Documents required to make an application
If you are applying to the University through an approved representative, or making a direct application (for postgraduate students only) please make sure that you include the following documents:
Completed UH application form
Academic transcripts (1 for undergraduate and 2 for postgraduate study)
Evidence of English language qualification
Personal statement
References
Copy of passport photo page
Proof of sponsorship, if applicable
Previous Study in UK form (if you have ever studied in the UK before)
We cannot process your application without all the information above and so applying without all these required documents will delay your application.
Entry requirements
| Point of Entry | Academic Requirements* | Language Requirements*+ |
| --- | --- | --- |
| Foundation | Pakistani 2-year Senior High School certificate with 60% or above | IELTS 4.5 with no less than 4.0 in any band |
| Undergraduate (year 1) | Pakistani 2-year Senior High School certificate with 75% or above | IELTS 6.0 with no less than 5.5 in any band |
| Undergraduate (year 2/3) | BTEC HND in related subject area with overall Merit profile | IELTS 6.0 with no less than 5.5 in any band |
| Pre-masters | Pakistani 4-year Bachelor degree with pass (50%) or above | IELTS 5.5 with no less than 5.5 in any band |
| Postgraduate Taught | Pakistani 4-year Bachelor degree with 55% (CGPA 2.5/4) or above | IELTS 6.0 or 6.5 (depends on course) with no less than 5.5 in any band |
* some courses may vary and/or have specific requirements – for details of the entry requirements for your course, please see our Course pages or contact us to check your qualifications. Please note that all applications are assessed on an individual basis
OUR BUSINESS-FACING VISION
We are the UK's leading business-facing university. The University of Hertfordshire is an ambitious and entrepreneurial university with an international vision, putting students at the heart of what we do.
OUR STUDENTS' EMPLOY-ABILITY
We consider the employability of our students a priority and aim to be the employers' university of choice.
This is reflected in all our activity – from developing courses with industry input, to providing live projects and workplacements, to helping employers find the right graduates to enhance their teams.
OUR INTERACTION WITH BUSINESS
We have a wide range of skills, facilities and services available for industry. Our proven expertise and commitment means that, whatever employers are looking for, they know we will deliver.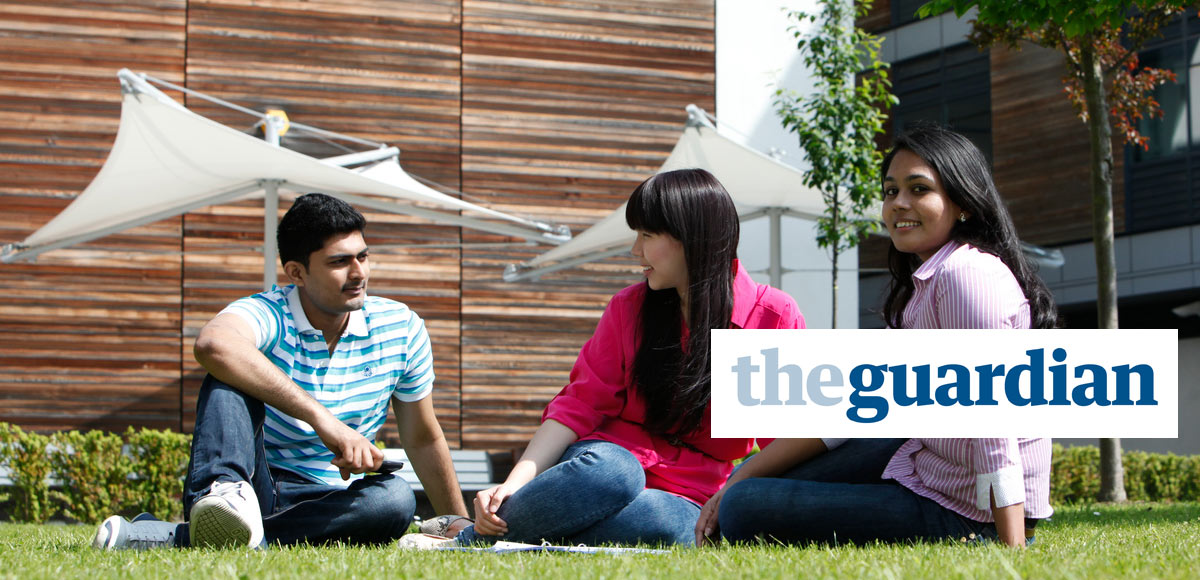 STUDY WITH US
---
We like to make sure our students get the best possible experience during their time at university.  That's why we spend more on facilities for our students than any other university in the UK.  So, whatever you want from your university experience, we offer the perfect environment in which you can learn, develop your skills and above all have a great time.
HISTORY OF UNIVERSITY OF HERTFORDSHIRE
POSTGRADUATE OPPORTUNITIES
Advance your career development prospects with postgraduate study at Hertfordshire.
We offer some of the best study and social facilities in the UK – but don't take our word for it – come to an open day and see for yourself.