WE ARE HERE TO SERVE YOU
Most Trust Worthy Education Consultant in Pakistan

WE ARE HERE TO SERVE YOU
Most Trust Worthy Education Consultant in Pakistan

WE ARE HERE TO SERVE YOU
Most Trust Worthy Education Consultant in Pakistan
Our history
HR Consultants Pvt. Ltd having 10 offices across Pakistan is directing students in the best of their interests from more than 20 years. Since 1993 we have assisted thousands of students for foreign studies due to which we are valued as an esteemed name in this industry.  We are official representative of more than 150 leading universities of UK, Australia, USA, Canada, UAE, Malaysia, Turkey, Germany, Sweden and New Zealand in Pakistan. These are top ranked private/government colleges and universities recognized all over the world for their academic curriculum.
Our vision
We, the HR family, conduct our business based on a set of core values and are practicing since our inception. We believe in providing the best quality counselling to our students and guide them to the best possible pathway. These core values are the base of our success.
OUR PHILOSOPHY
The philosophy behind HR is to provide students exceptional service at an affordable price, best advice to ensure beneficial study abroad and experience at international level.
OUR SERVICES
Our services are in the following fields:
Academic Counselling
Selecting the Right Institution
Securing Admission
IELTS/TOEFL Training
Visa Guidance
Relationship Building
MISSION
HR as an education consultancy has the following Mission Statement, which propels its existence:
"To provide professional judicious and caring services to the students anticipating to study in abroad and to endeavor our best in assisting with the students and their parents in fulfillment of their goal"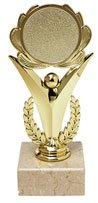 Most trust worthy Education Consultants by Parents, & students for Education Abroad.
Our SKILLS
Admission in Universities Abroad
WORDS From clients
"I have now graduated and can not thank HR enough for providing me expert advice and helping me to become a successful Engineer that I am today. For those who want to study abroad, I would definitely recommend them HR Consultants a thousand times over."

Student

"I was completely indecisive about choosing the right destination and university to pursue my Master's degree, until HR consultants made my life easier through its experienced counseling service. It was just a matter of few minutes that I not only got out of my dilemma but also secured an on-spot admission in the desired university."

Student

"HR made me avail scholarship in my dream university. It not only helped me secure admission and scholarship but also assisted me with the visa processing and post admission services. The professional atmosphere, cooperative staff and the quality of services provided at HR is commendable."

student