Engineering Courses In United Kingdom
Engineering courses in United Kingdom
Finding answers to some of the most recent and enduring problems facing humanity can make an engineering career fascinating and very beneficial. Because of the top-notch universities and renowned innovation culture, engineering graduates from the United Kingdom are in as high demand as ever. Studying in the United Kingdom enables you to specialize as you go, learning in the facilities where the most recent discoveries are being made, right alongside the brilliant individuals making them.
With degree options ranging from Artificial Intelligence and robotics to the future of energy and transportation, the United Kingdom is the best possible place to grow the skills a fresh engineering graduate needs. With an undergraduate degree in engineering from the United Kingdom students can start building on their essential knowledge from day one. With highly qualified teachers to help comprehend the subject's fundamentals, students can start experimenting with novel approaches to problems in their area of specialization. This aid includes helping students understand the calculations they need as well as providing the materials that need to be put to use. Now since engineering degrees in the United Kingdom are shorter than those found in other counties, you can enter the workforce with your qualification considerably sooner and immediately become part of the force behind that curtain who make people's lives better.
Call / WhatsApp – 03464747000
Within the vast field of engineering, students that come to the United Kingdom are not limited to just this dimension. There are also more specialized degrees available like aeronautical engineering, chemical engineering, civil engineering, computer engineering, electrical engineering, mechanical engineering. Studying in the United Kingdom gives you access to some of the world's top technical expertise. And in addition to this, your teachers will provide extra insight that will help you create innovative solutions for everyday problems that are affecting all of us right now, as well as the ones that will affect us in the future. This degree qualification from esteemed institutes in the UK is a credential that will open new doors for you wherever you go.
A postgraduate engineering program in the United Kingdom will equip students with the knowledge and abilities they need to design and construct materials, structures, machines and even systems. It educates them on how to use a range of strategies including scientific, mathematical, economic, and social knowledge to accomplish their goals. Several diverse engineering related topics like civil engineering, transportation engineering, chemical engineering, construction engineering, systems engineering and structural engineering, could be the focus of a postgraduate program. In the United Kingdom postgraduate programs ae divided into taught programs and research programs. Programs that are taught are those in which a significant portion of the learning is assisted through classrooms, seminars, tutorials and supervised laboratory work. On the other hand, learning on a research program will happen through the pursuit of self-directed projects that seek to add something new to human understanding.
Call / WhatsApp – 03464747000
Engineering Degree Types
Engineers are in high demand. There is a global shortage of chartered and incorporated engineers, particularly in the financial, mechanical, information technology, and electronics industries, and unemployment among professional engineers is lower than in nearly any other profession. Engineering-led sector generates around 40% of the UK's GDP and is an important aspect of the national economy. Engineers play an important part in everything from motor racing to household electrical work. There has never been a more exciting time to start a career in engineering for anyone looking for a rewarding future with a wide range of employment opportunities.
Chemical engineering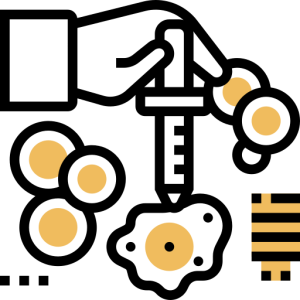 It is the branch of engineering concerned with the application of physical science (e.g., chemistry and physics) and life sciences (e.g., biology, microbiology, and biochemistry) with mathematics and economics to the process of converting raw materials or chemicals into more useful or valuable forms. When turning raw materials or chemicals into more useful or valuable forms, chemical engineers guarantee that the processes are run safely, sustainably, and cheaply.
Civil engineering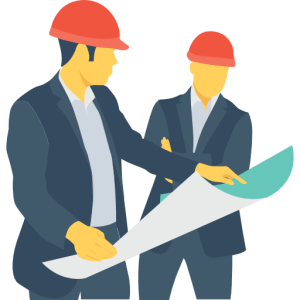 It is a professional engineering subject concerned with the design, construction, and maintenance of the physical and naturally created environment, such as bridges, roads, canals, dams, and buildings. Environmental engineering, geotechnical engineering, structural engineering, transportation engineering, municipal or urban engineering, water resources engineering, materials engineering, coastal engineering, surveying, and construction engineering are some of the sub-disciplines.
Electrical engineering
It is a branch of engineering that studies and applies electricity, electronics, and electromagnetism. Power, electronics, control systems, signal processing, and telecommunications are among the subtopics covered. Typically, electrical engineering is thought to deal with large-scale electrical system challenges such as power transmission and motor control, whereas electronic engineering studies small-scale electronic systems such as computers and integrated circuits.
Mechanical engineering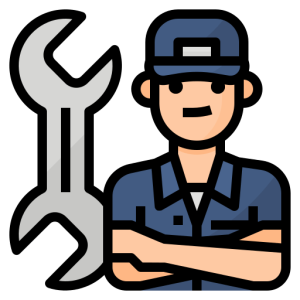 Mechanical engineering is a branch of engineering that analyses, designs, manufactures, and maintains mechanical systems using physics and materials science principles. It is the branch of engineering concerned with the generation and application of heat and mechanical power for the design, manufacture, and operation of machines and tools.
Computer Science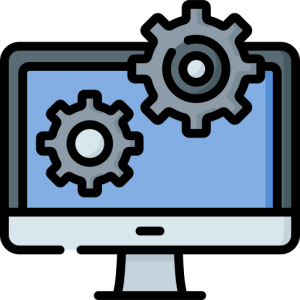 It concerns itself with the design of computers and computer systems This could include creating new hardware, designing PDAs and USBs, or using computers to operate an industrial operation. Computer engineers may also work on the software of a system. The design of large software systems, on the other hand, is frequently the domain of software engineering, which is widely regarded as a different subject.
Engineering in Mechatronics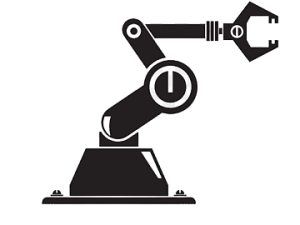 It is a branch of engineering concerned with the interaction of electrical and mechanical systems. These hybrid systems are known as electromechanical systems, and they are widely used. Examples include automated manufacturing systems, heating, ventilation, and air-conditioning systems, as well as different aircraft and automotive subsystems.
Call / WhatsApp – 03464747000