MSc, International Business Management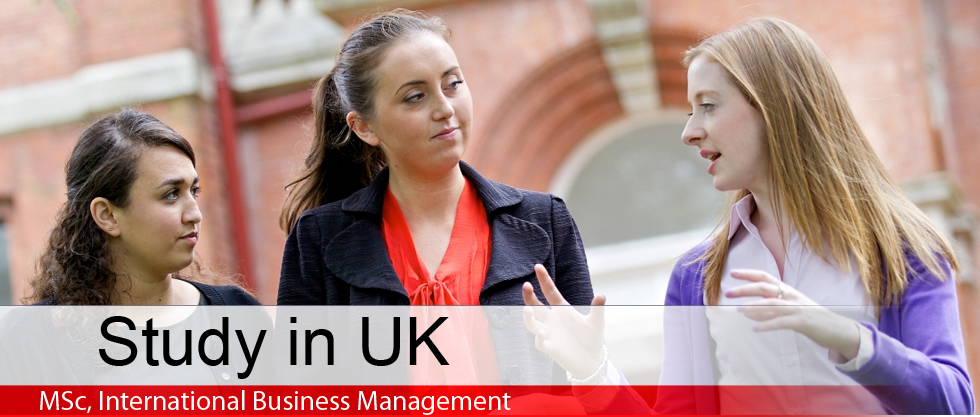 Overview:
If you are a graduate looking for your first managerial position, then the MSc in International Business and Management is the stepping stone you need. It will give you a thorough grounding in all the most important management disciplines, and is targeted specifically at people who have limited work experience and who might not have studied business before. However, it is goes beyond the business fundamentals, to look at cutting edge research in areas like innovation, entrepreneurship, corporate sustainability, supply chain management, leadership, change management and strategy. You will gain a deep understanding of current issues in the international business environment, and their impact on companies and their strategies. The MScIBM is ideal, not just for aspiring managers, but also if you want to go on to a research degree in business or management.
Programs
This programme lasts for 12 months for most full-time students (students who start in February and opt to do a dissertation will require 15 months to complete their studies). It is also available for part-time students, who will complete in two years (27 months for students who start in February and opt to do a dissertation). It consists of four compulsory taught modules covering the core business disciplines. Students may take a full dissertation, or opt for a taught module (a limited range of options is available) together with an individual management report.
Features
An iPad for every Masters student – a gateway to a new way of interacting with classmates and teachers
Modern waterside campus close to the financial centre of Canary Wharf
A vibrant and diverse student body – a truly international part of one of the world's liveliest cities and most connected economies
In-depth coverage of key emerging issues in the management of international businesses
February as well as September intake (our Malaysian partner, Olympia College has three intakes: September, January and May)
Outstanding opportunities for international study through our Global Scholars and Going Global programmes
Opportunities to have internships accredited as part of your Masters studies.
Addmission requirements
Applications will be considered from graduates with a GCSE Maths Grade C (or equivalent) and a 2:2 honours degree or its equivalent from any discipline. International qualifications will be checked for appropriate matriculation to UK Higher Education postgraduate programmes.
Students that apply to enter stages of the programme may be admitted through normal Accreditation of Experiential Learning (AEL) or Accreditation of Certificated Learning (ACL) processes, or through an approved articulation agreement. Therefore such applicants must be able to demonstrate and evidence that they have the required learning outcomes as listed in the modules for which they are seeking exemption.
English language requirements
The English Language entry requirement for the majority of postgraduate programmes is IELTS 6.0 / 6.5. We also accept other qualifications, including TOEFL and PTE. Specific requirements for your chosen programme, including individual component scores, would be outlined as one of the academic conditions if you are made an offer.
Career
Graduates from the programme are very well equipped for entry-level managerial posts in organisations operating internationally – or intending to do so. Graduates have also found work in academic institutions in their home countries. The programme provides an excellent platform for doctoral studies in business and management.