MSC Civil Engineering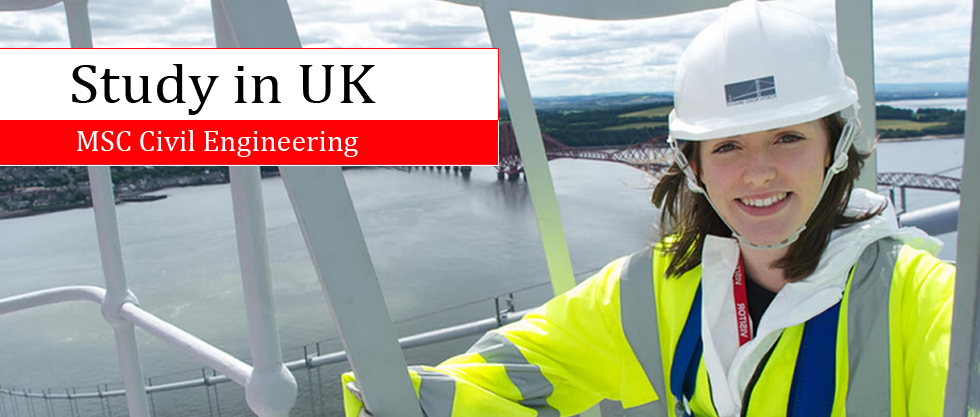 Overview
This is a broad based civil engineering course covering the areas of structures, geotechnics, water engineering, transportation and conservation.
The technical modules of the course aim to develop the understanding and application of advanced theoretical contents of the specialist subject.
Structural topics are taught in the two modules of Finite Elements and Stress Analysis, and Advanced Structural Design. The interaction of geotechnics and structures is covered in the Soil-Structure Engineering module. The Water Resources Systems Management module looks into the water engineering aspects. The transportation field is studied in the Highway and Railway Engineering and Operations module. The final module, Asset Management and Project Appraisal of Infrastructures examines the methods, merits and economics of repairs of existing structures.
Accreditation
Joint Board of Moderators (ICE, IStructE, IHE, CIHT)
Mode:            Full Time
Duration:      16 months / 12 months
Start Date:    February; September
Teaching techniques include lectures, workshops, tutorials, laboratories, field trips and IT based blended learning. Visiting lecturers from industry contribute in some modules.
Modules
Advanced structural design
The module will use the European codes for safe and effective design of normal structural elements and structural systems. It will cover engineering principles and analytical techniques and using software.
Soil-structure engineering
This module will acquaint the students with classical and modern methods for the analysis and design of structures which are embedded in the ground, specifically embedded retaining walls, piled foundations and tunnels.
Finite elements and stress analysis
The module will equip the student with linear elastic analysis of thin-walled sections, 2D and 3D stress analysis and transformations. It will introduce the Finite Element method theory and use ANSYS software.
Asset management and project appraisal
This module offers opportunities to develop strategic and operational management skills in the fields of infrastructure asset management and project appraisal. It covers design life extensions, risk and asset management techniques for infrastructure, and techniques for physical appraisal of infrastructure, and their economic, environmental and social impacts.
Highway and railway engineering and operations
The module covers the system characteristics and operations for highways and railways before considering geometric alignment and construction of highways and railways. It will underpin understanding of highway and railway system characteristics and operations, and provide skills in geometric design for highways and railways.
This module covers the concepts and theories of groundwater hydrology, the principles of groundwater flow, well hydraulics analysis and design, contaminants transport in the aquifer, and remediation technology of contaminated groundwater. There is an introduction to aspects of 3-dimentional groundwater flows using USGS MODFLOW and FEFLOW with practical.
This module is one third of the course and is an individually supervised piece of work that is typically either a research project or an innovative design exercise. The theme is related to topics covered on the course.